A DWS account is a personal account. Each account can belong to one person only. The account comes with an email address and a password. By logging into the account, you can manage your Agents, Shares, Contacts, Account, etc.
You can create a DWS account at https://www.dwservice.net by clicking on the
Login/Sign up button.
The sign-up form is the following: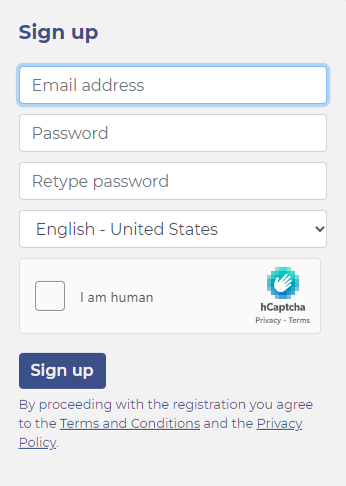 Related articles: Username, Password, Localization, Captcha, Sign-up
Watch our tutorial video on How to create an Account: