The Copy function allows you to copy the text selected on the remote machine to the clipboard. You can then paste the copied text into the appropriate location on your own device.
This feature is used, for example, by the Screen application.
In the following, we explain how it works.
The Screen application is shown in the following image: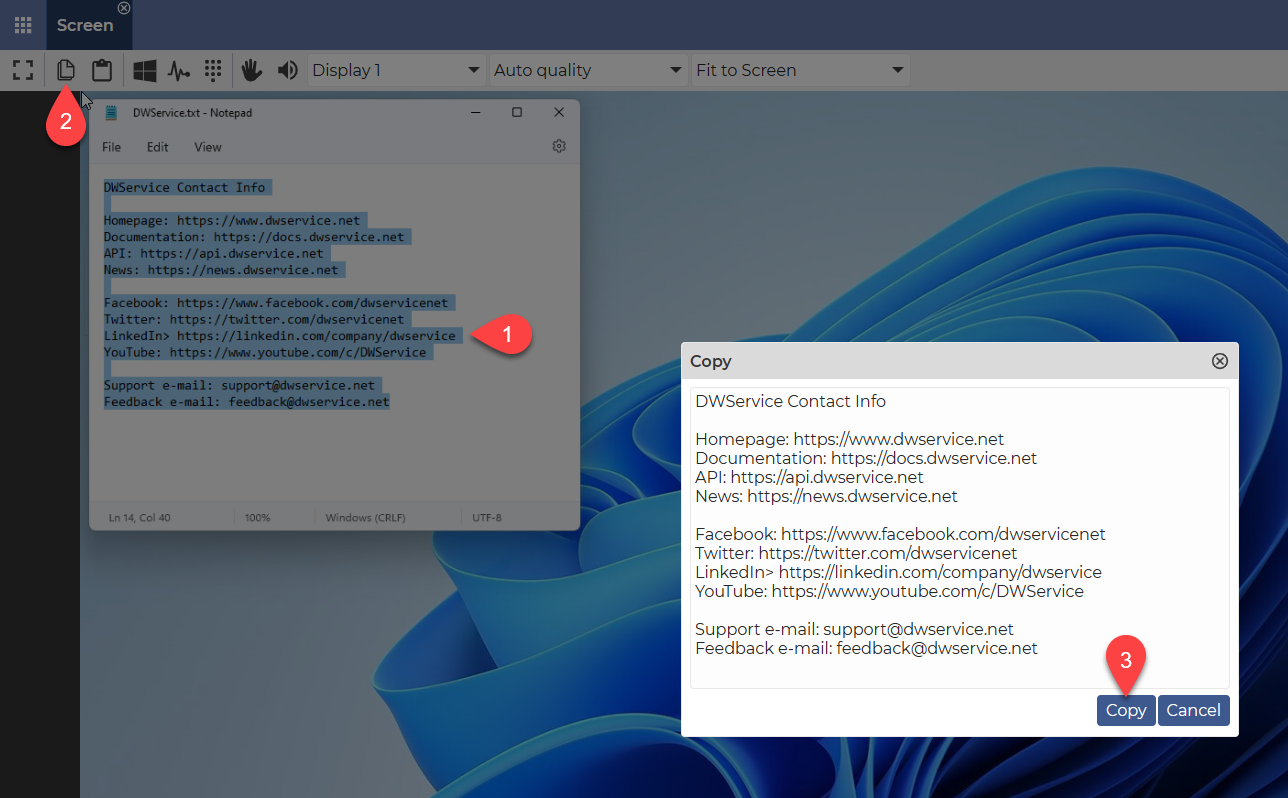 Steps of copying:
Select the text you want to copy to the clipboard.
Click the Copy button on the toolbar.
In the window that appears, press the Copy button.
The above 3 steps have copied the text selected on the remote device to the clipboard of the local device. Now you can paste the text wherever you want.
💡Hint: You can edit the copied text in the opened window before copying it to the clipboard.
Related articles: Paste, Screen Application
Watch our tutorial video on How to use the Screen application (the use of the Copy function is also visible):