The Agent is a small piece of software that can be downloaded from our website (https://www.dwservice.net/download.html) and installed on the device you want to access remotely. The Agent allows you to connect to the device remotely. The Agent must be running on the remote device for remote access to work. The Agents are available for multiple operating systems, which are the following:

After downloading and opening the Agent file, in the window that appears you can choose from the following: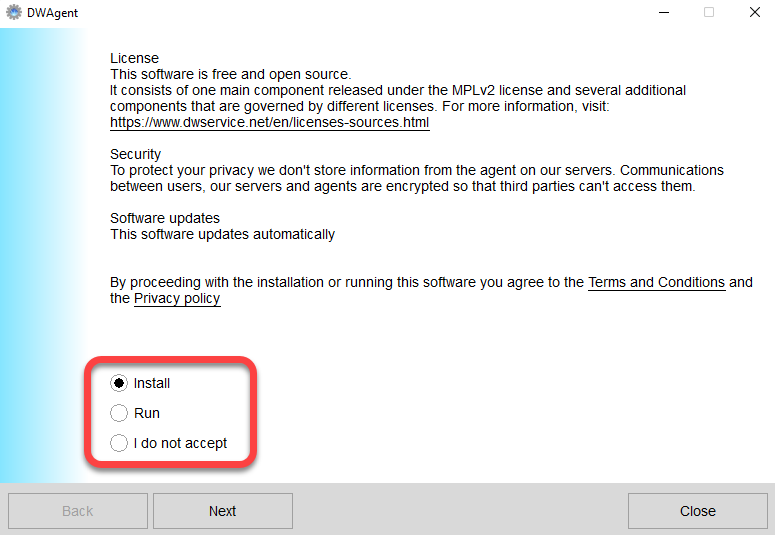 Install (Install the Agent): by selecting this option you can install the Agent on the device. Once installed, the Agent runs continuously in the background on the device and allows you to connect.
Run (Run the Agent): If you select this option, the Agent will create a session that will only be active if the window is open. When the window is closed, the session is terminated. Selecting the Run option allows you to connect to the device only as long as the window is open, and the session is active.
Related articles: Download, Run the Agent
Watch our tutorial video on How to download the Agent:

Watch our tutorial video on How to run the Agent:

Watch our tutorial video on How to install the Agent with code (Windows):

Watch our tutorial video on How to install the Agent with credentials (Windows):

Watch our tutorial video on How to install the Agent (Linux):

Watch our tutorial video on How to install the Agent (MacOS):