This option allows you to select your country and language from a drop-down list. If the selected language exists in our system, because the translation has already been done, the user interface will be displayed in that language.
This setting is available in two places:
1. During the Sign-up process, after entering your email address and password.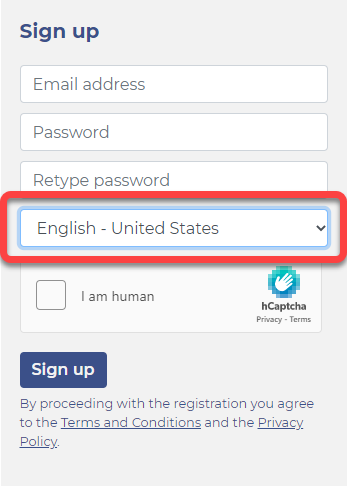 2. After signing into your personal profile by selecting the My Account option and then going to the Credentials section.