The Overview section provides useful information about the remote system.
When you are connected to the Agent, applications will appear:

After selecting Resources, you can access Overview from the menu on the left (1):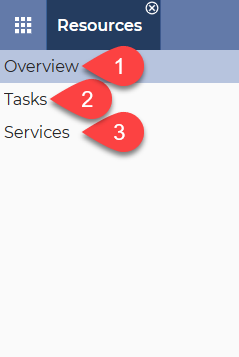 After selecting Overview, the following is displayed: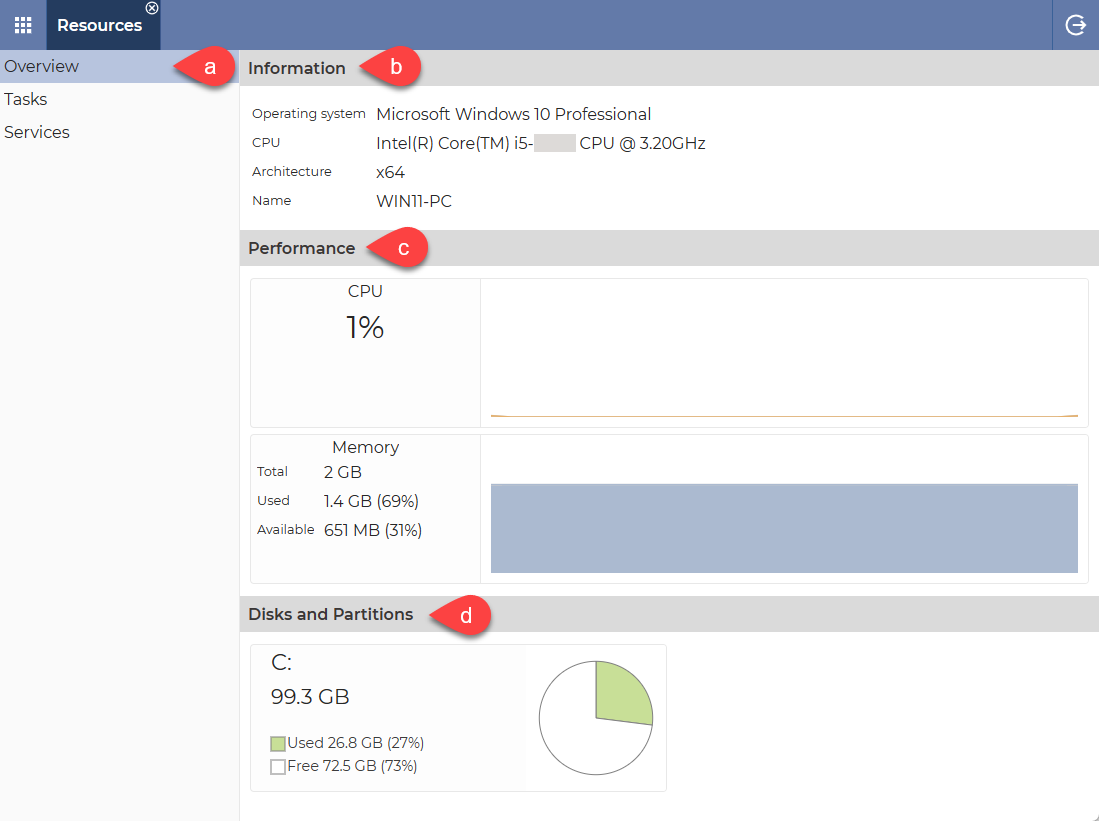 a. Overview → The currently selected menu item.
b. Information → Basic information about the remote device (Operating System, Processor, Architecture, Device Name)
c. Performance → Displays the processor and memory usage.
d. Disks and Partitions → Displays the status of the storage in the device. Disk space Used/Free.
Related articles: Resources application, Tasks, Services