When installing an Agent with credentials, it is necessary to properly verify the identity of the user. To do this, you will need to provide your username (email address) and the Installation password.
This Installation password must be entered after signing into your personal account, in the Credentials section of My Account.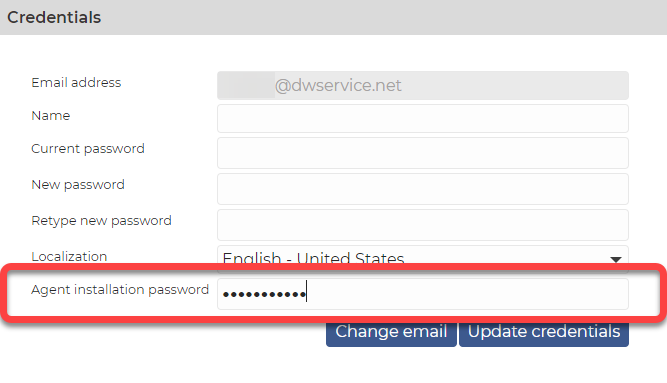 ⚠️ Important: For security reasons, the Installation password must be different from the account password.
Watch our related video on How to install the Agent with credentials: