The installation of the Dwservice agent is a bit particular on macOS, as for security reasons the system can be quite restrictive. For the time being DWService does not have a certificate from Apple. Therefore, it requires a few steps during the installation process.
Log in DWService and click on Agents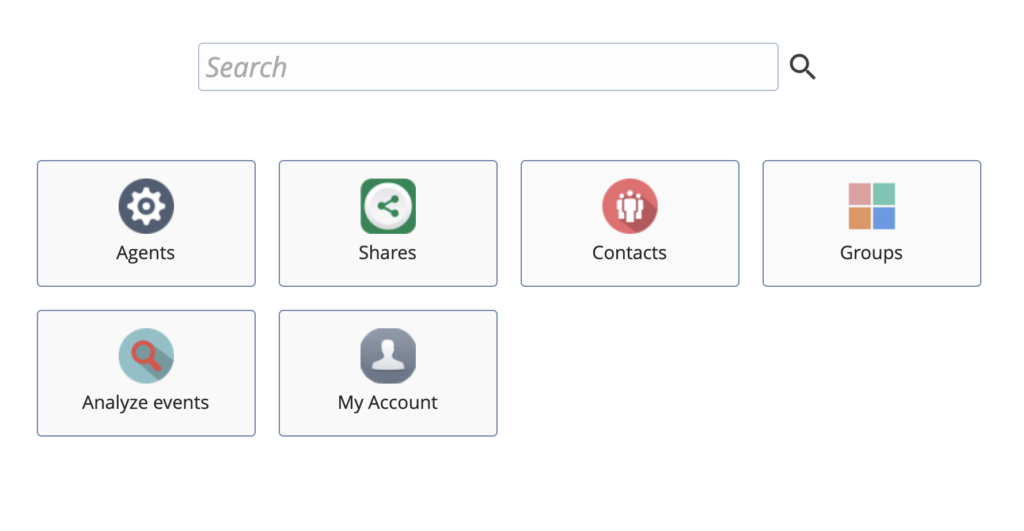 Click on the "+" button next to the Refresh icon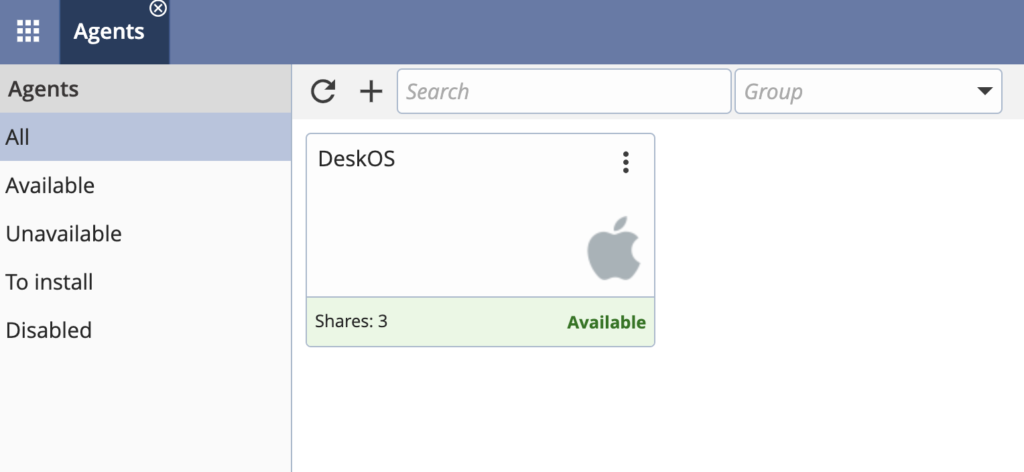 Next, enter the name of the machine on which you will install the agent in order to remote control it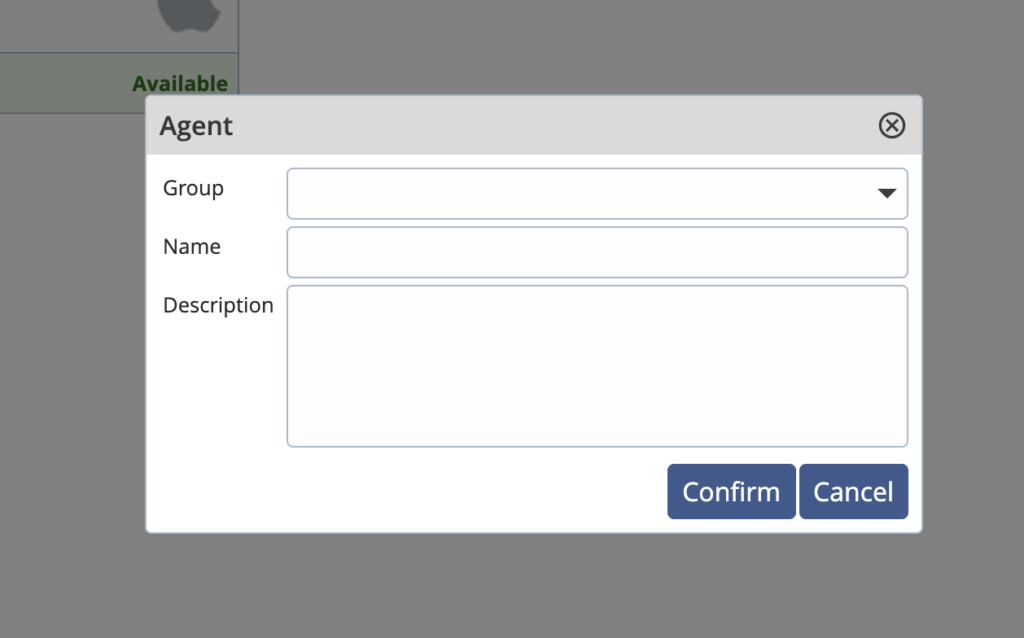 It will generate a code that you will have to enter during the installation process.
Now go to the Mac machine onto which you wish to install the DWService agent. Download the file to install from this page.
When trying to run the agent, you will get a prompt blocking you. Go to System Preferences, in the Security section. Click on Open Anyway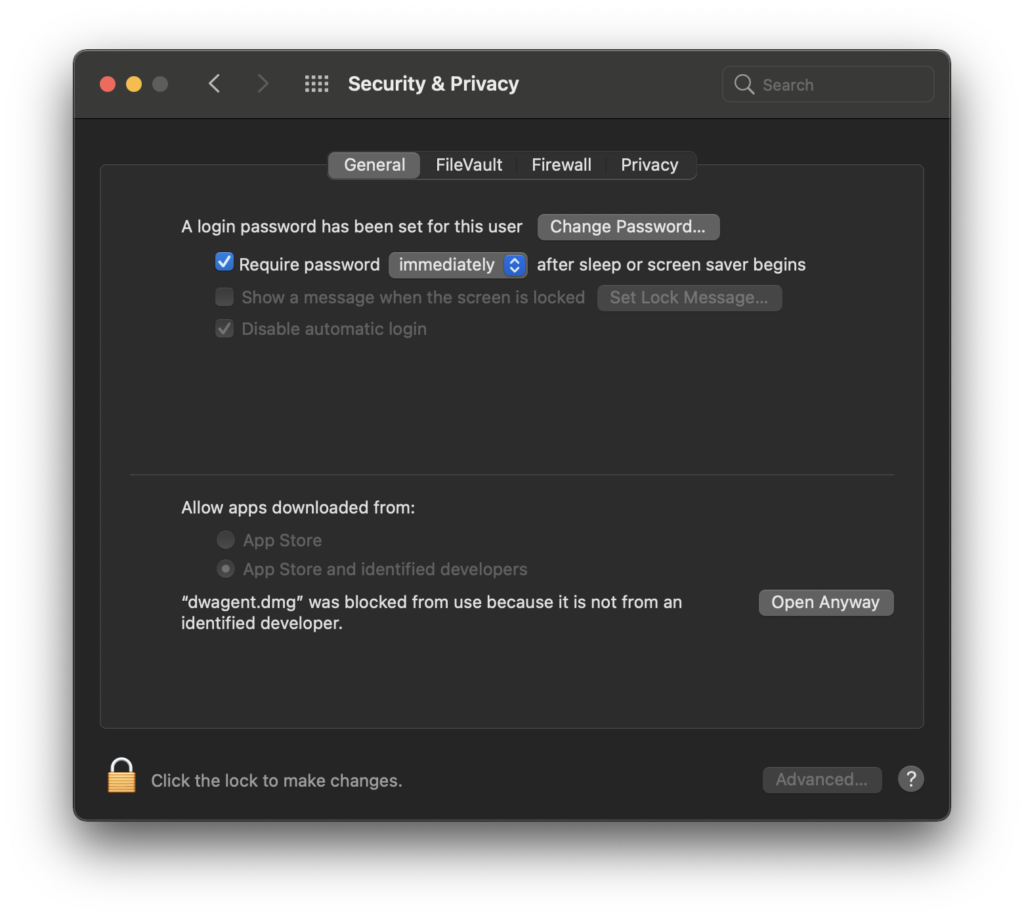 Upon clicking you will get another warning 🙄 Click on Open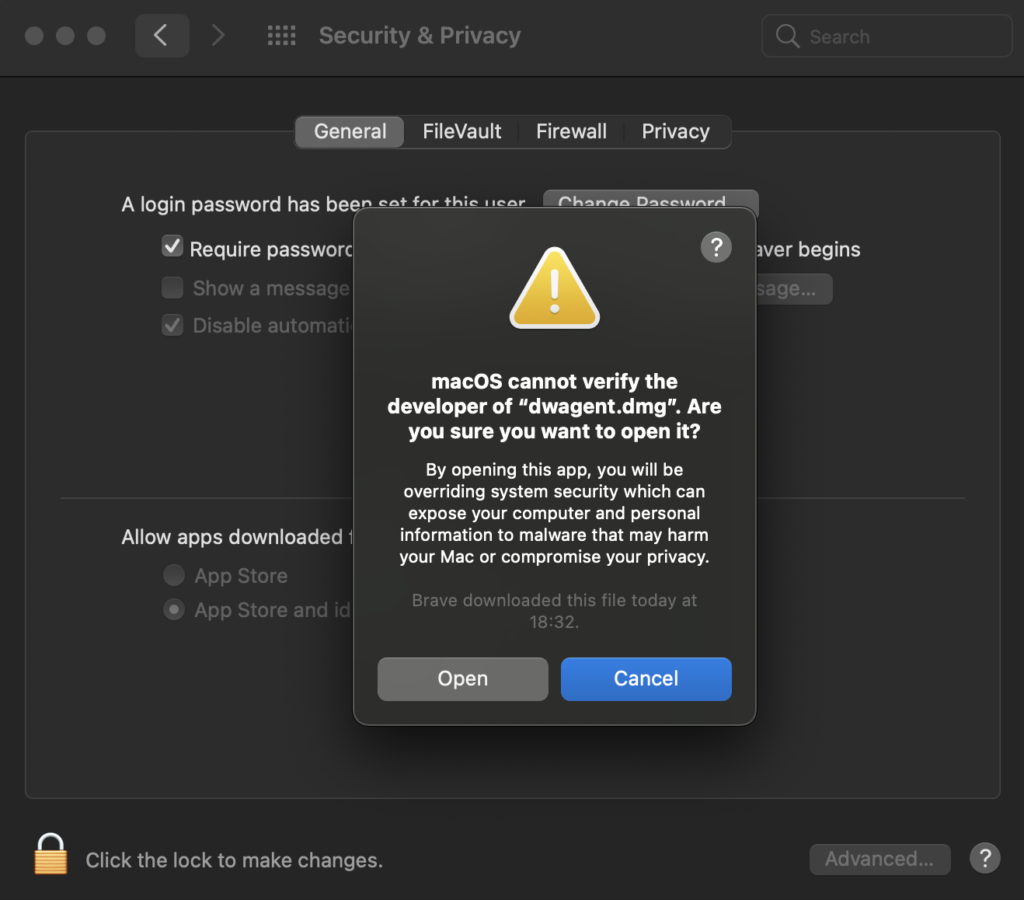 This will open the container with the installation files as shown below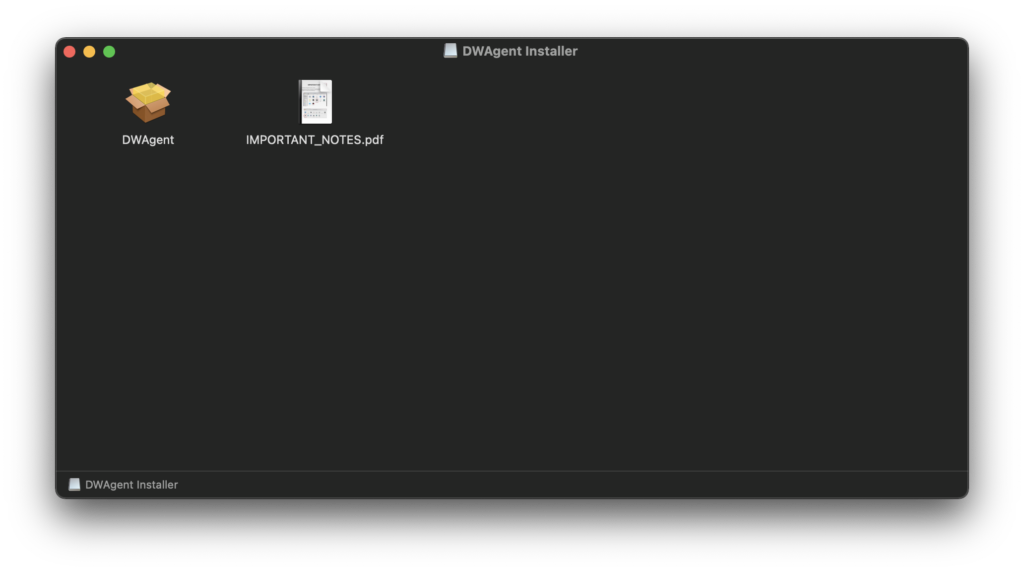 But we're not quite done yet, as double clicking on DWagent will show up another pop-up 🙄🙄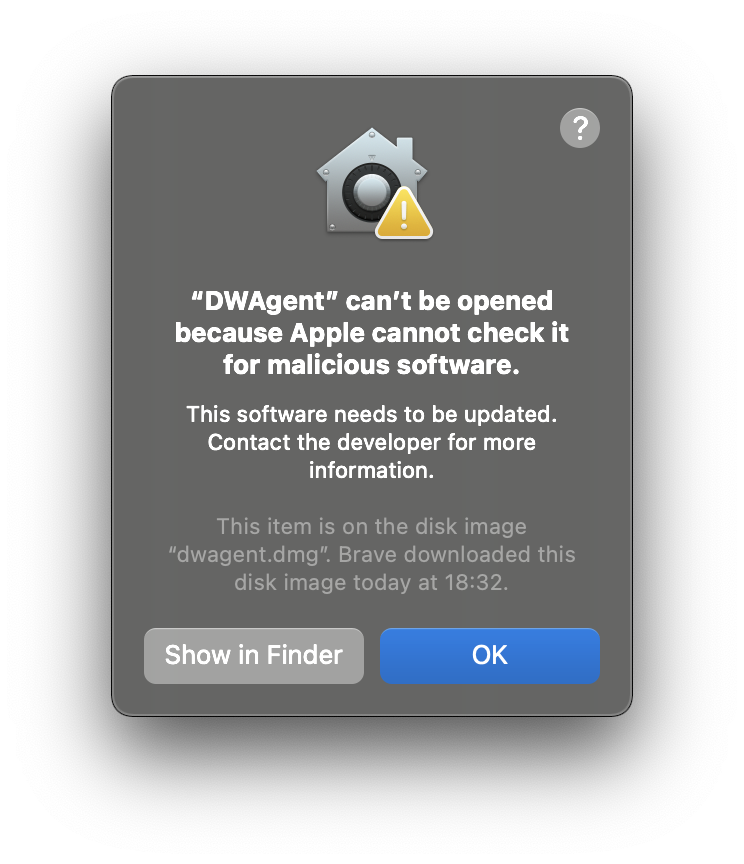 Click on OK and go back to the System Preferences. You'll see again the option to Open Anyway DWAgent. Click on that option.

Guess what ? ANOTHER prompt will show up 🙄🙄🙄. Click on Open and this time you're good 😅